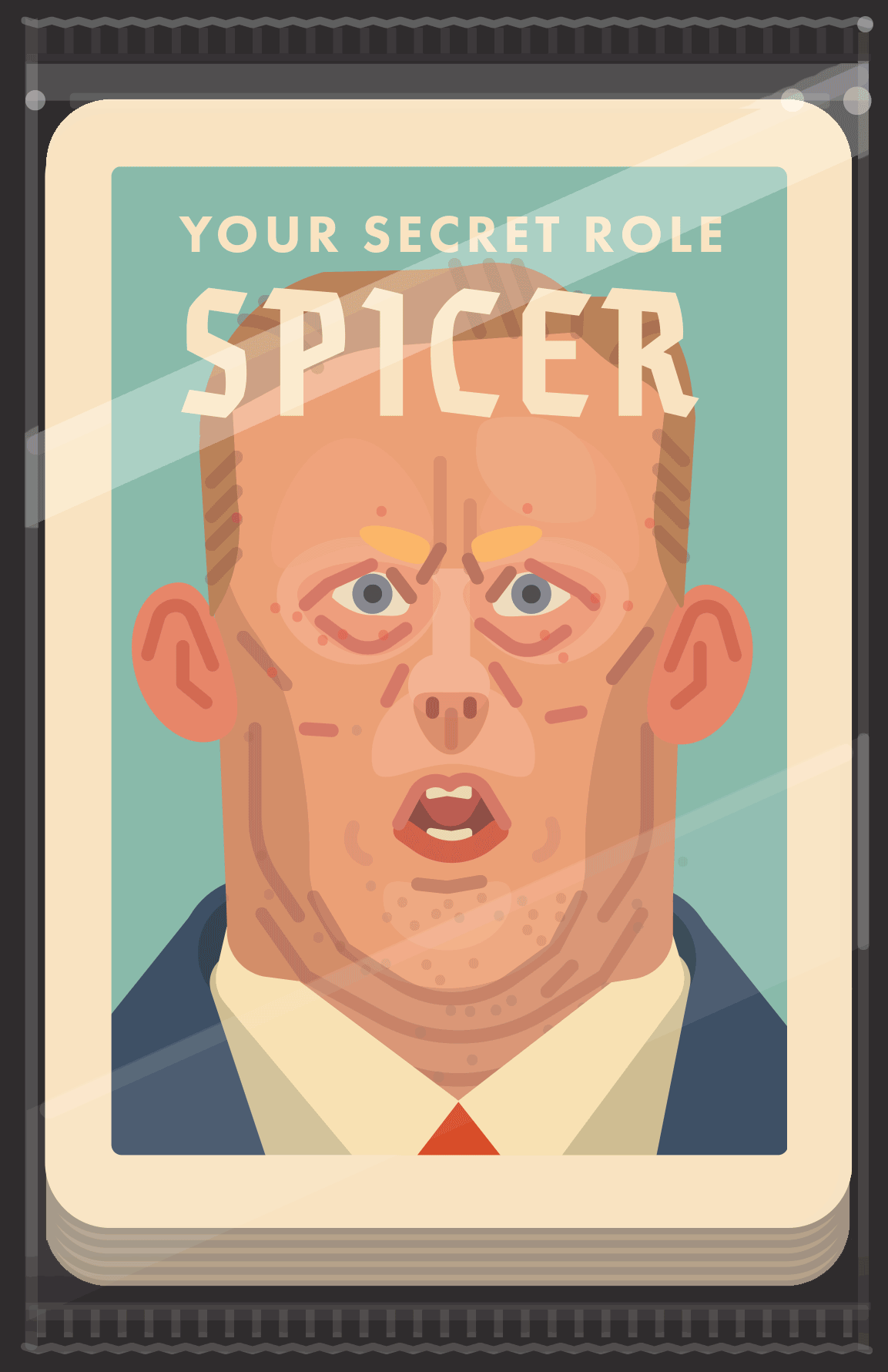 New faces, same reliance on misinformation and scapegoating!
The Trump Pack adds five new Secret Role cards to the hit party game Secret Hitler featuring Donald Trump and prominent members of his administration as of 6/7/17. The Trump Pack includes a bonus Mike Pence card, suitable for use in case of impeachment or resignation.
What will do you do first? An unconstitutional Muslim ban? Withdraw from popular environmental treaties? Fire the FBI director? The only limit is your imagination!
These are official alternate artwork cards by Secret Hitler artist Mac Schubert for Secret Hitler and require the base game ($35) to play. All profits donated to the ACLU. Available in the U.S. only (Trump is our problem).